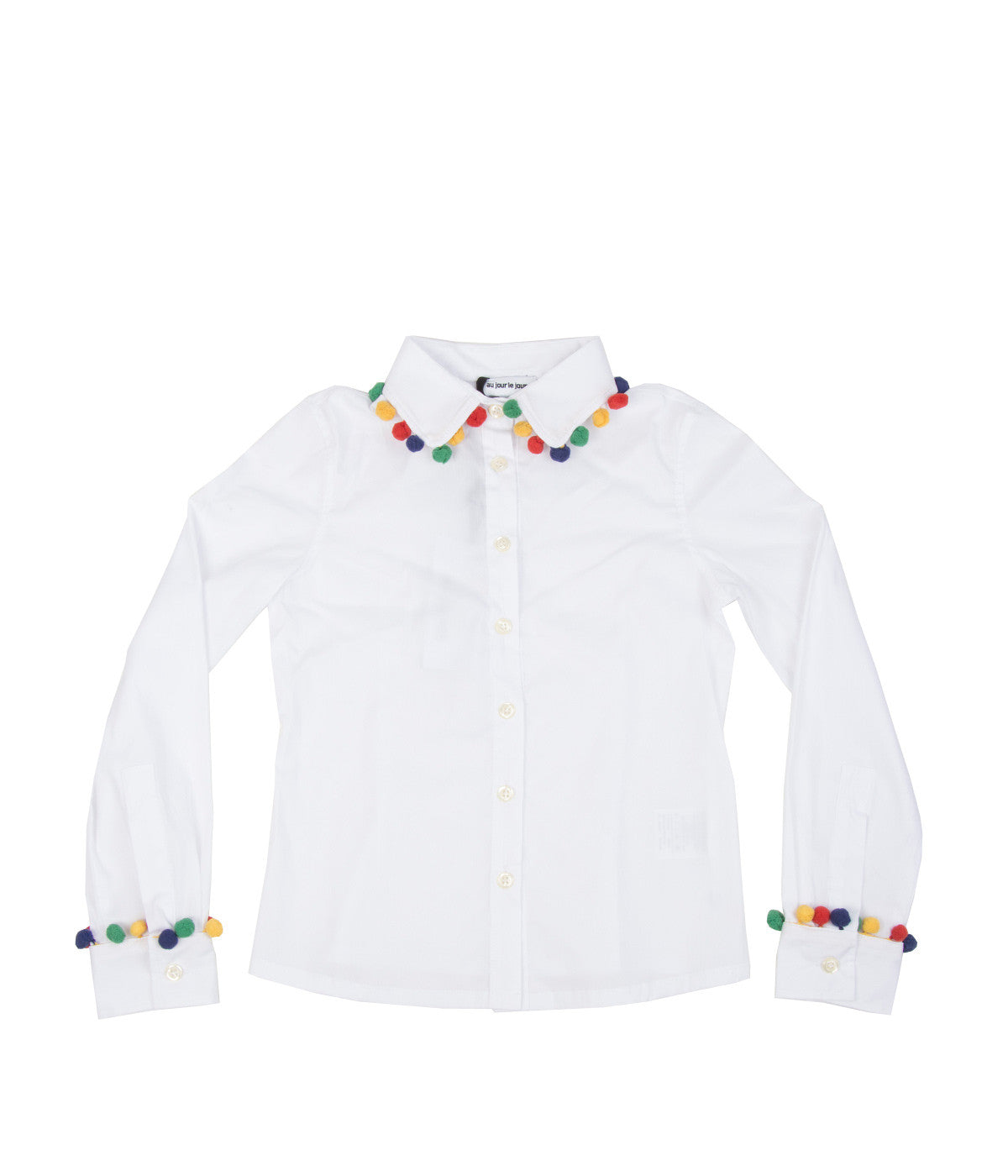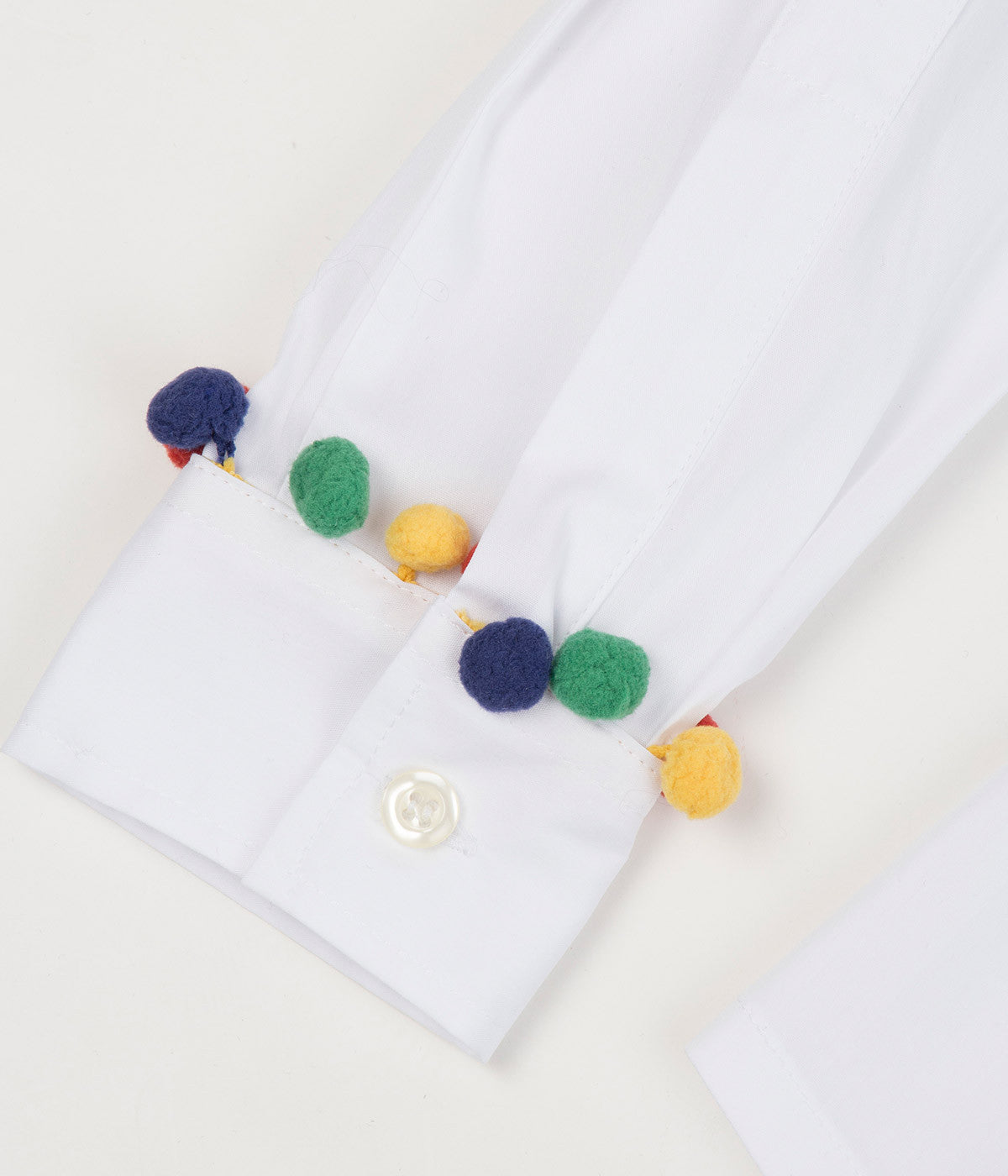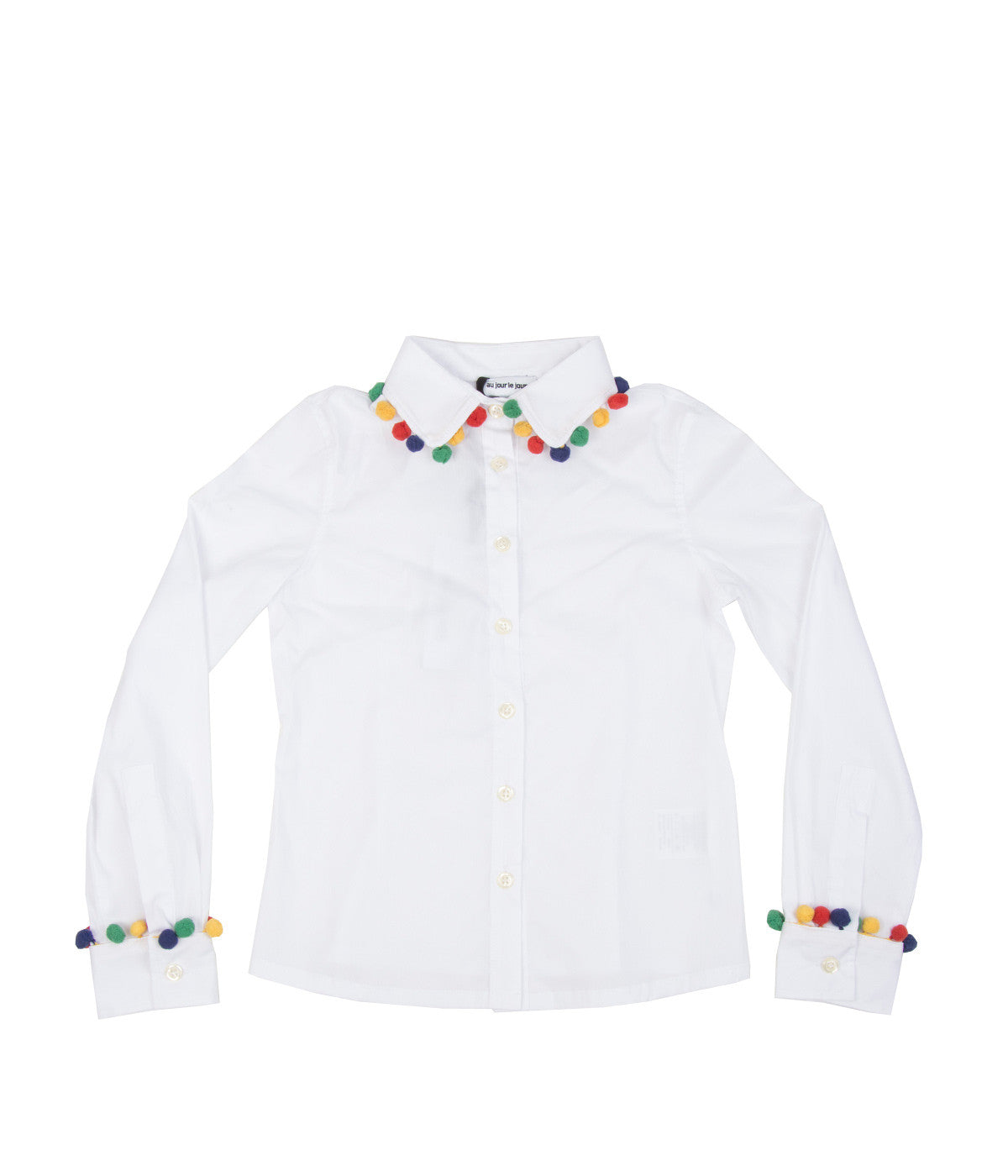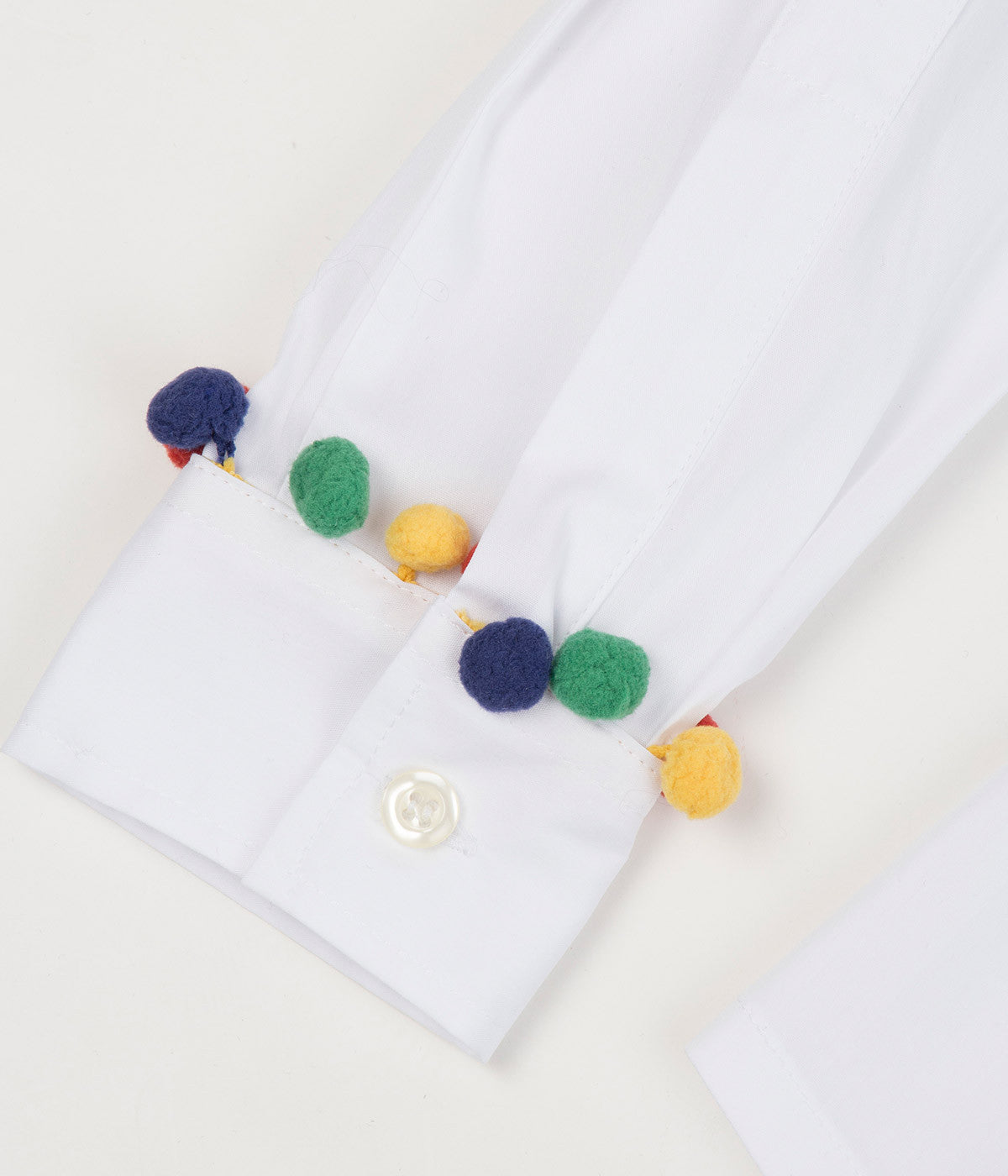 Product ID:
1071602 100505
This shirt is classically styled with a spread collar, long sleeves, and a centre-front button closure. Mutlicolor pom pom trim at the collar and cuffs. Single-button closure at the cuffs. White. 72% Cotton / 25% Polyamide / 3% Elastane. Made in Italy.
Free shipping in Canada
Final sale
item, not eligible for return or exchange.
SIZE GUIDE
CLOSE
Size chart is for guide only. Please
contact us here
if you are not sure about your size.
<![if !IE 8]> <![endif]>