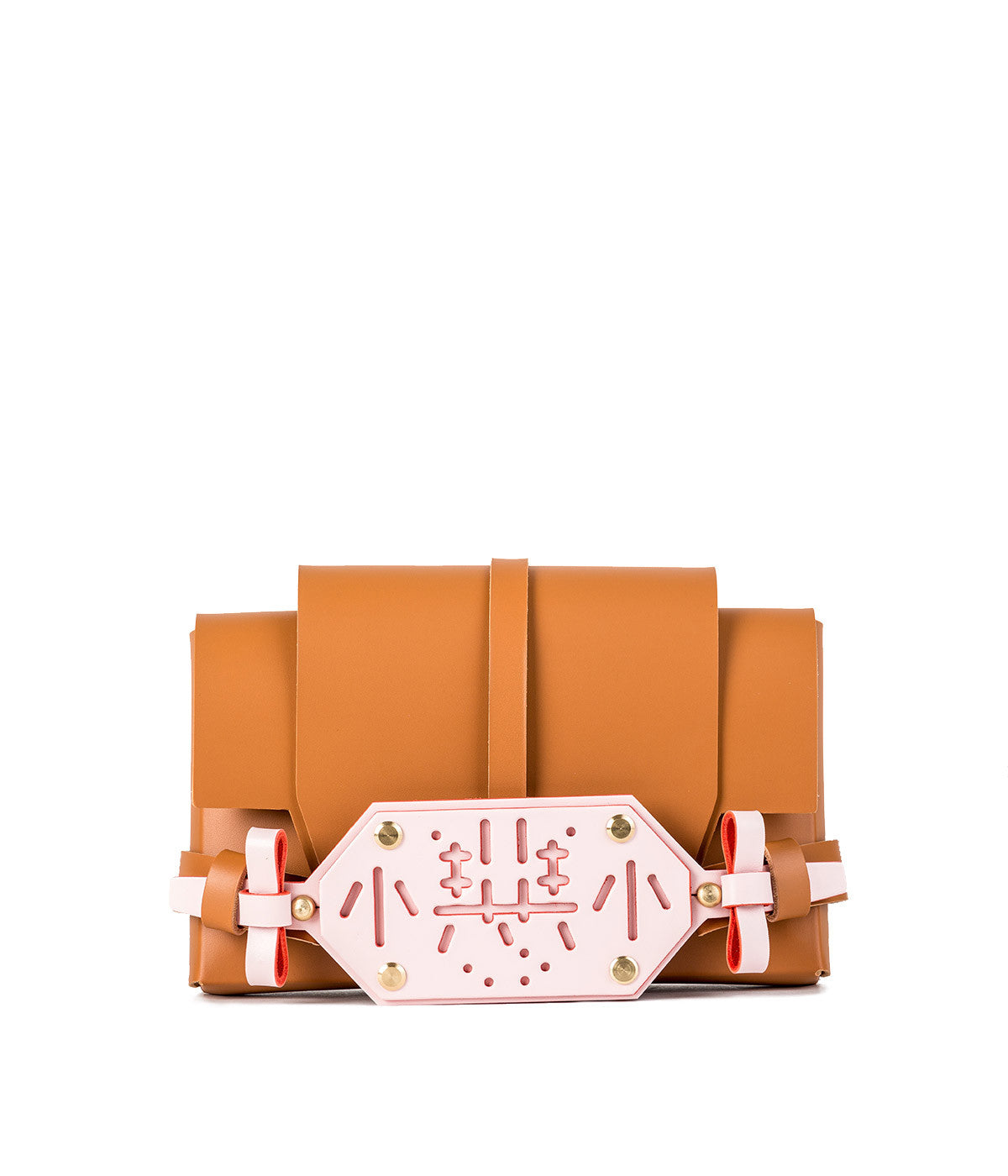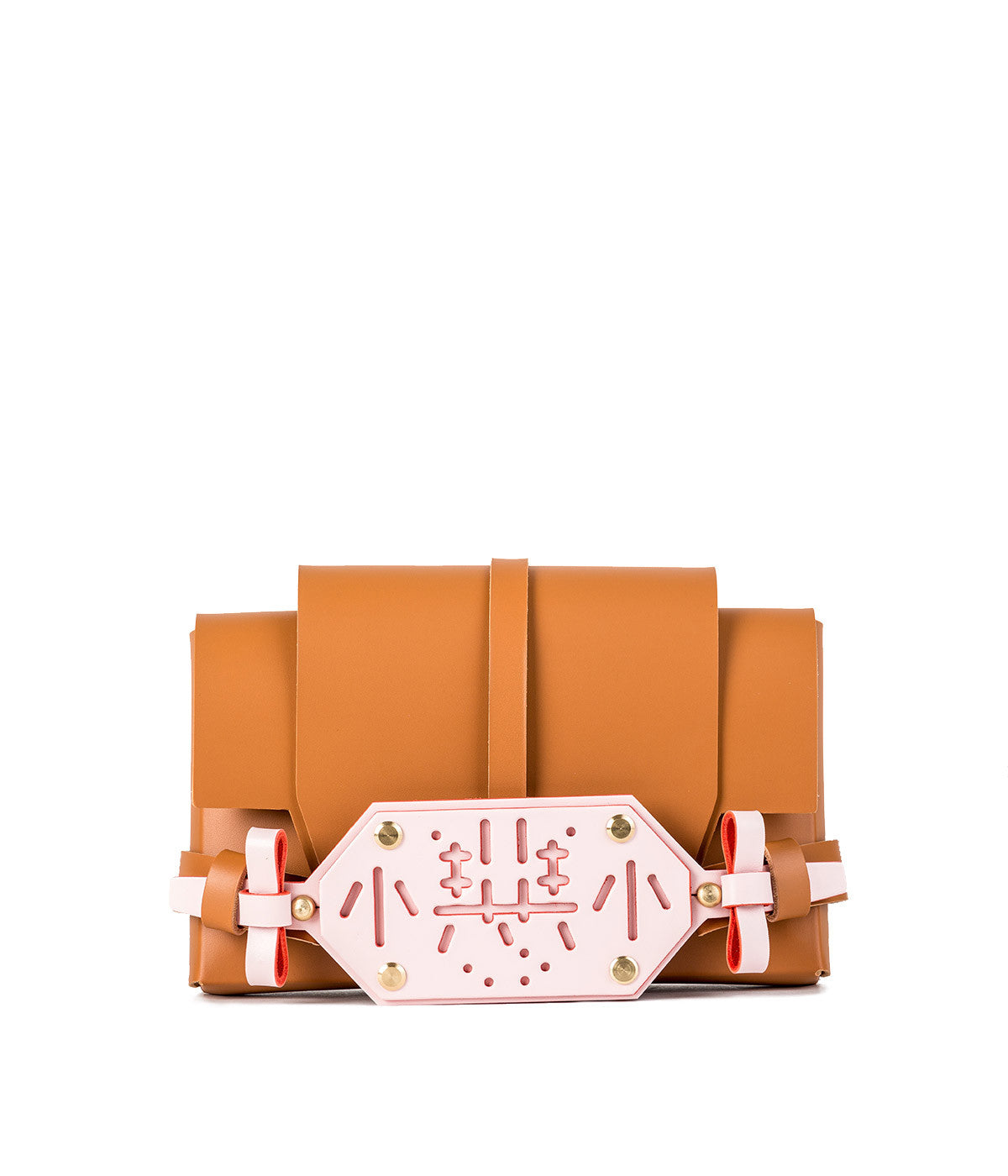 Product ID:
171162W811A03006
Caramel clutch with baby pink detachable baby pink panel with Chinese characters "small". Detachable top handle and front flap with leather strap and slot closure. Gold-tone metal hardware. Constructed without using stitching. 100% Vegtable-tanned Leather. 17
cm length x 10cm height x 3.5cm width. 

Made in Spain.
Free shipping in Canada
Final sale
item, not eligible for return or exchange.
SIZE GUIDE
CLOSE
Size chart is for guide only. Please
contact us here
if you are not sure about your size.
<![if !IE 8]> <![endif]>