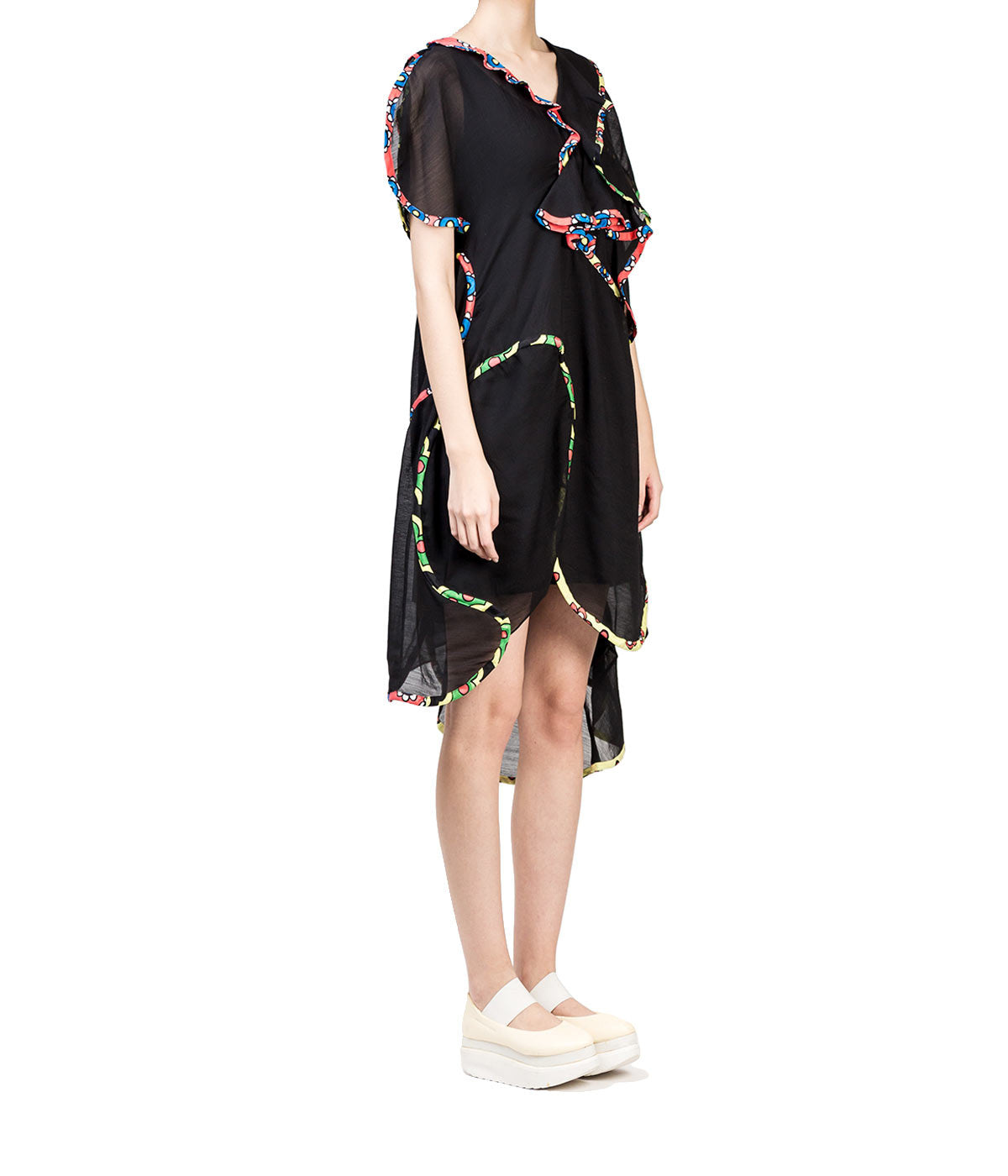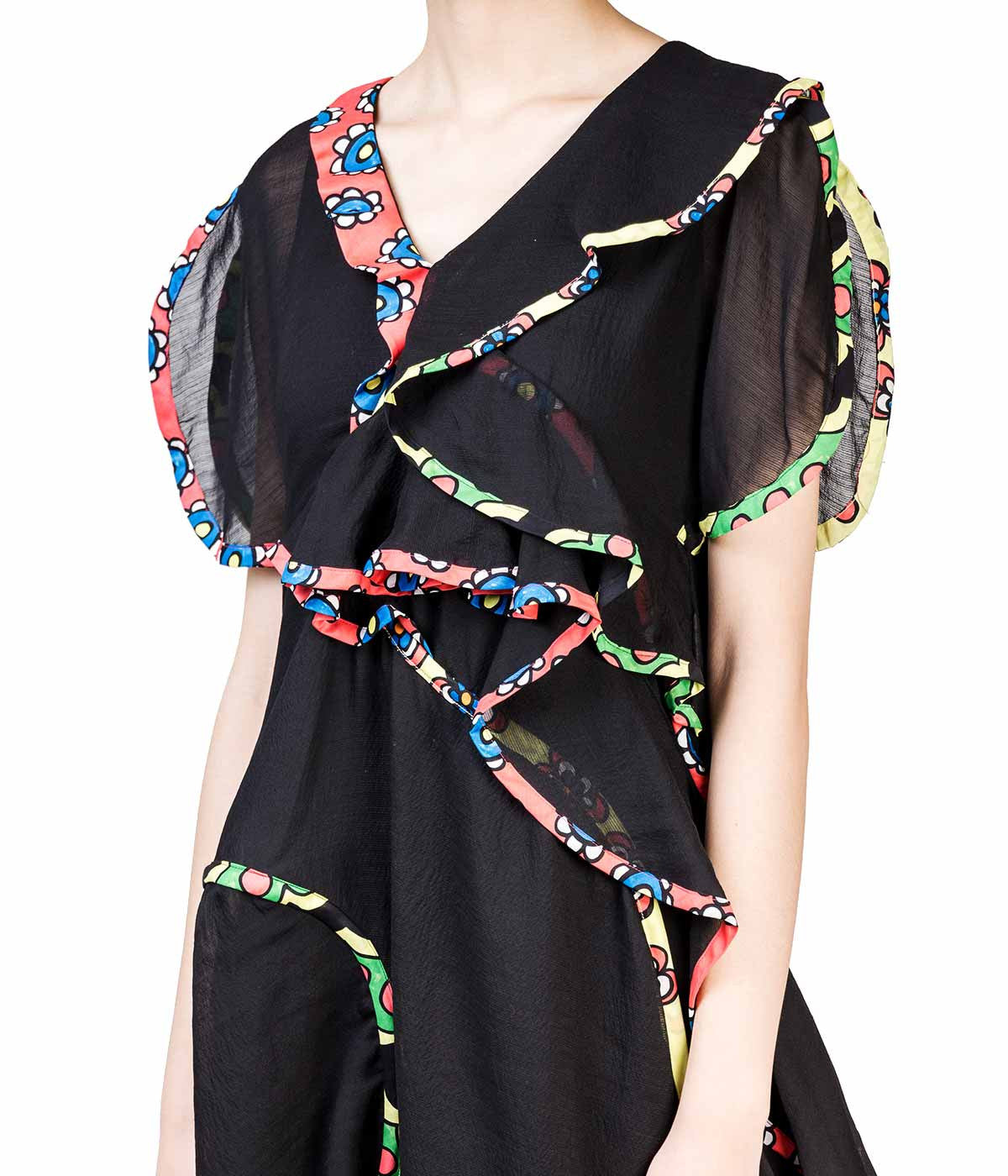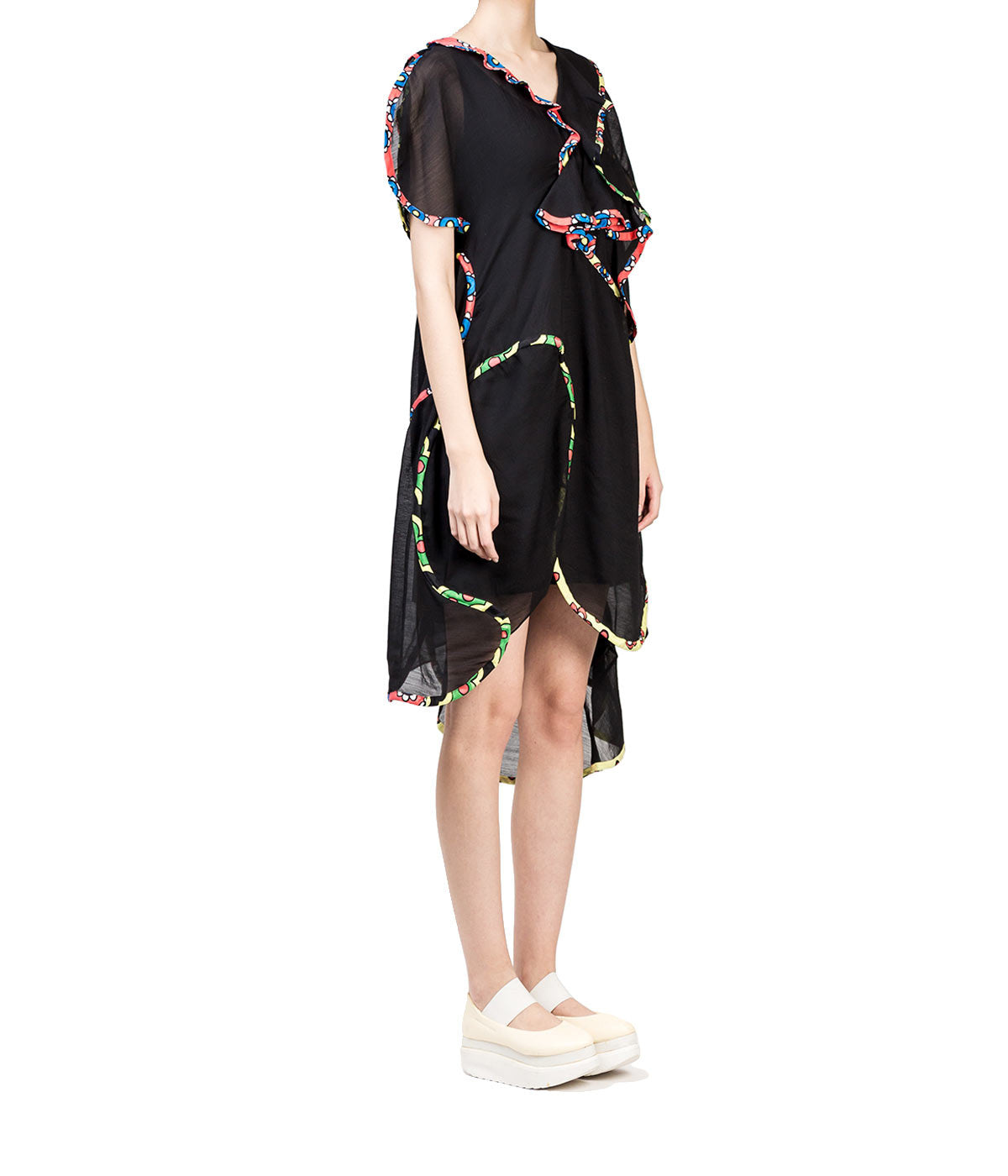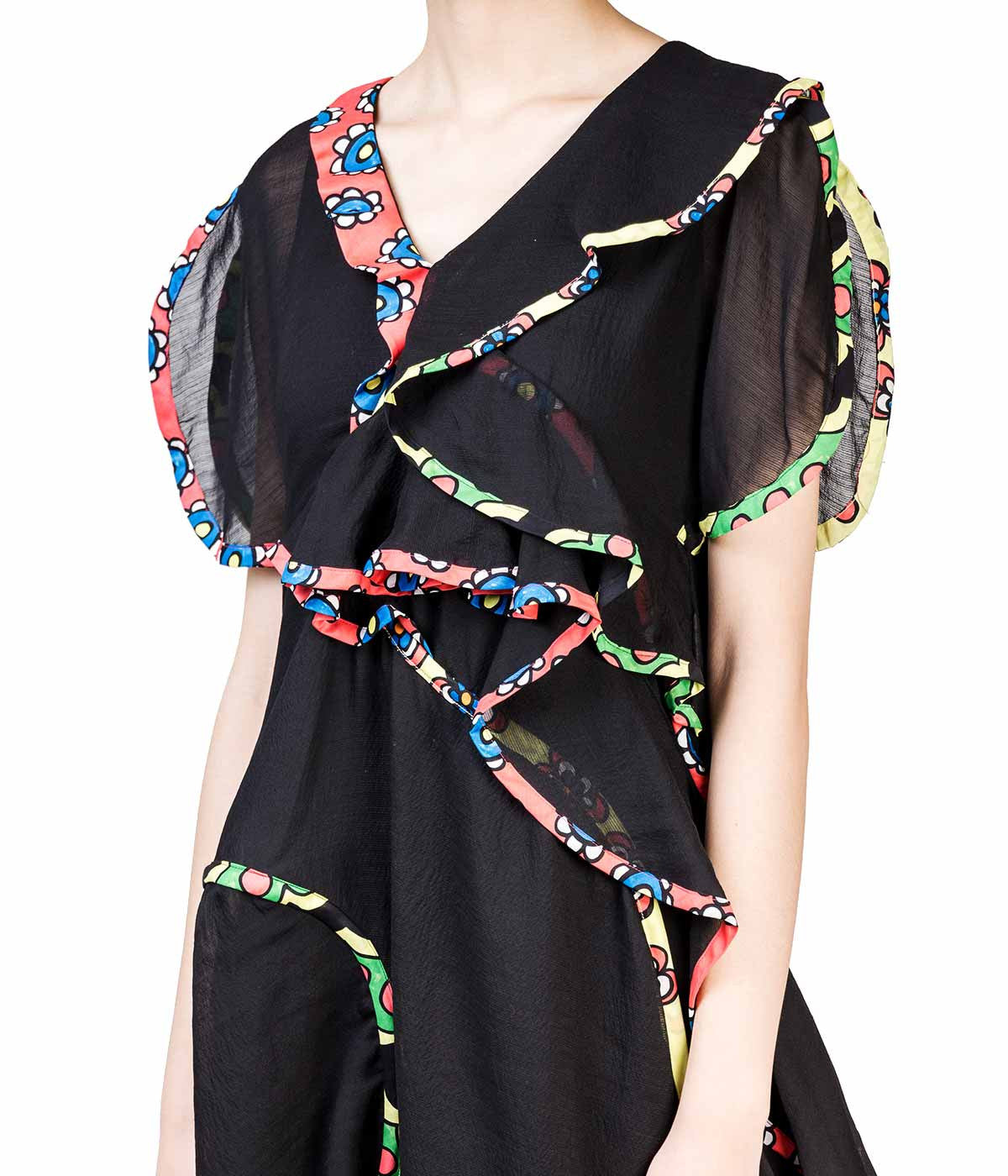 Product ID:
104161W315D02021
This black dress comes in a relaxed-oversized fit, with a v-shaped neckline, and short sleeves. The entire body of the garment is comprised of rounded panels that are trimmed with printed cotton. Ruffle trim runs asymmetrically from the front to the back of the garment. Body: 54% Wool / 46% Silk. Trim: 100% Cotton. Slip: 100% Polyester. Imported.
Model is 175 cm tall and wearing a size 2
Free shipping in Canada
Final sale
item, not eligible for return or exchange.
SIZE GUIDE
CLOSE
Size chart is for guide only. Please
contact us here
if you are not sure about your size.
<![if !IE 8]> <![endif]>